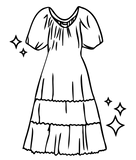 LONGEVITY
Timeless pieces designed and created to last. We only use premium milled luxury fabrics.
Find out more>

ETHICAL & SUSTAINABLE
Our short supply chain ensures accountability and lower carbon footprint.
Find out more >
CUSTOMER LOVE
We will do whatever it takes to get exactly what you want when you want it.
Find out more >
✕